products/untitled-1_web_2.jpg

files/duncan_spider_footbag_green-blue.jpg

files/duncan_spider_footbag_red-white.jpg

files/duncan_spider_footbag_yellow-red.jpg
Great for INTERMEDIATE level footbag players mastering harder tricks and stalls, Spider? is a 6 panel, sand-filled, synthetic leather design that is great for advanced footbag tricks and freestyle moves. These features aid in control, response and make Spider™ extremely stable.

Durable
Lasting durability for years of play!

Great Intermediate
Simple design for easy learning!

6 Panel
Simple 6 panel, sand filled design makes learning easy!

Sold individually
Email me when back in stock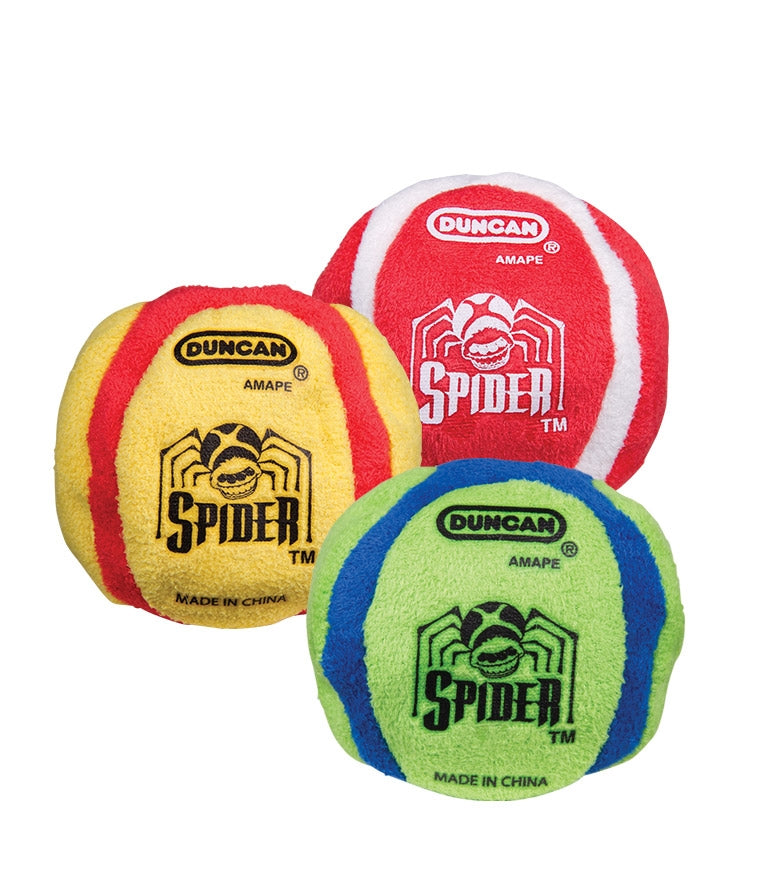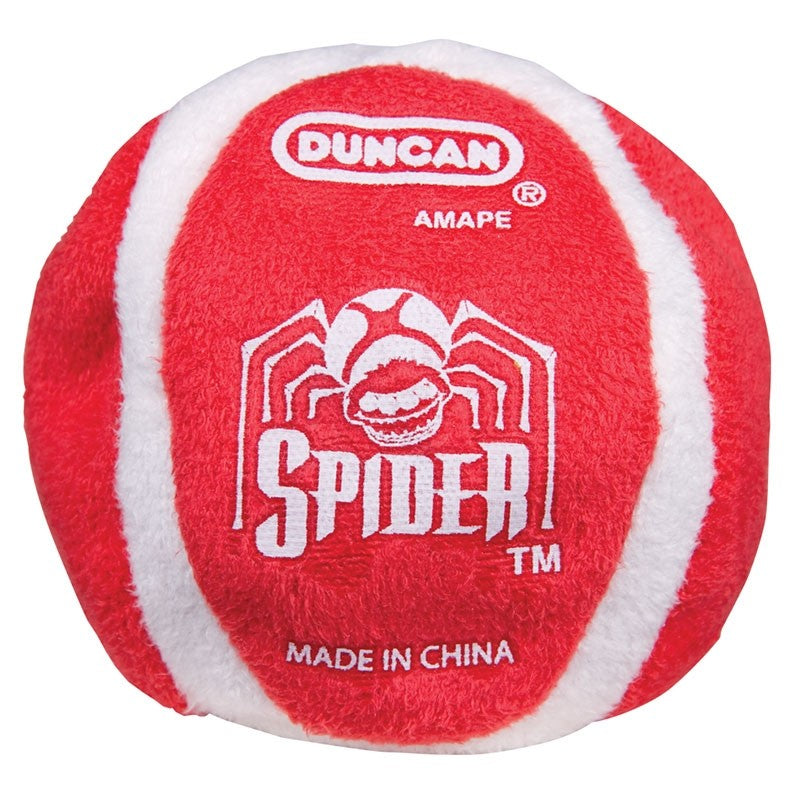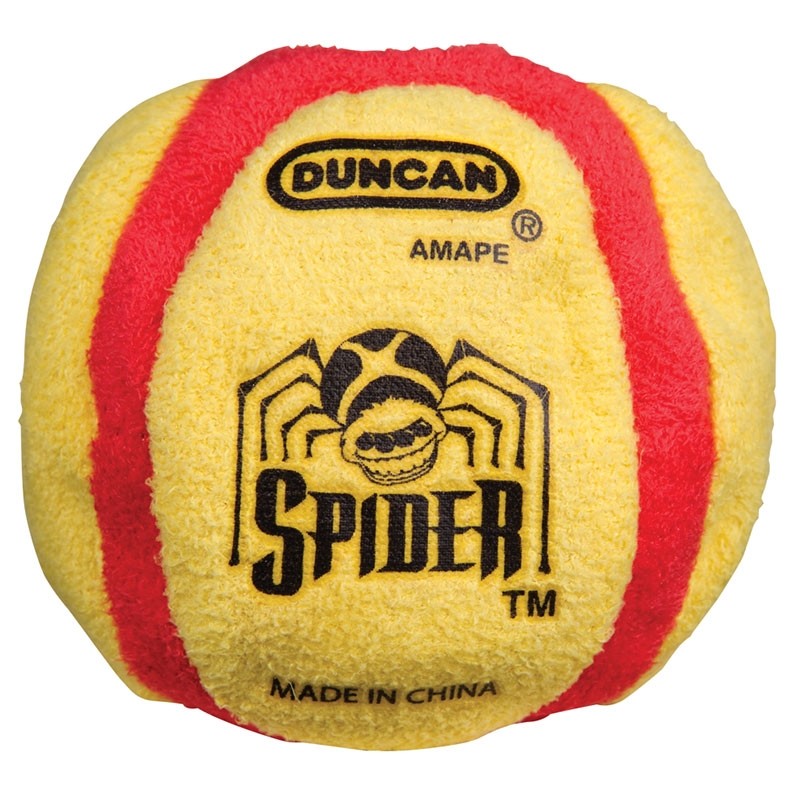 Product Description
Great for INTERMEDIATE level footbag players mastering harder tricks and stalls, Spider? is a 6 panel, sand-filled, synthetic leather design that is great for advanced footbag tricks and freestyle moves. These features aid in control, response and make Spider™ extremely stable.
Durable
Lasting durability for years of play!
Great Intermediate
Simple design for easy learning!
6 Panel
Simple 6 panel, sand filled design makes learning easy!
Sold individually
Similar Products