products/newfirestaff150_1.jpg
Firetoys Fibre3 Contact Fire Staff - 150cm
Incredibly strong fiberglass core fire staff made by Firetoys in the South of England. This staff is substantially heavier than most fire staffs on the market making this an amazing staff for contact moves. The fibreglass is strong enough to withstand kicks (as well as drops) and the very subtle flex to the staff means that it still absorbs shock to some extent. This staff is supplied with an impressive 80cm of 100mm wicks making for some very large burn times and impressive flames. Our favourite feature of this staff though is the incredibly grippy silicone wrapped around (and sealed to) the shaft. Also features luminous markers for night spinners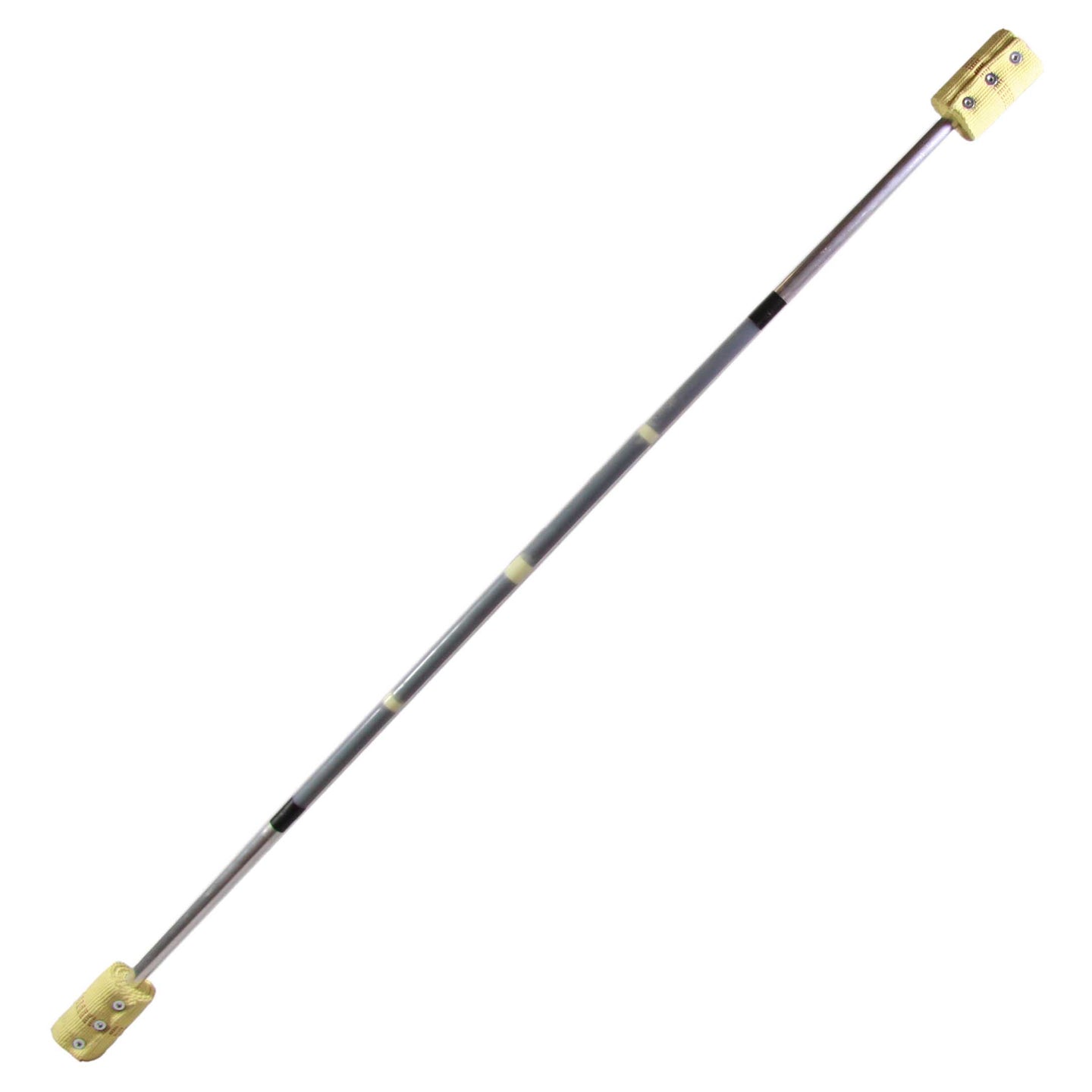 Product Description
Incredibly strong fiberglass core fire staff made by Firetoys in the South of England. This staff is substantially heavier than most fire staffs on the market making this an amazing staff for contact moves. The fibreglass is strong enough to withstand kicks (as well as drops) and the very subtle flex to the staff means that it still absorbs shock to some extent. This staff is supplied with an impressive 80cm of 100mm wicks making for some very large burn times and impressive flames. Our favourite feature of this staff though is the incredibly grippy silicone wrapped around (and sealed to) the shaft. Also features luminous markers for night spinners
Please read the Oddballs Fire Safety Information prior to making your purchase.
It is important to us that customers understand how to use their prop safely and properly manage the risks involved in fire performance.
Similar Products
Unique feel
Staff is great quality. It has a fair weight and good durability. Between the silicon grip and lack of rigidity - it's a very flexible staff - I would personally advise trying it before buying as it has a very unique feel. Great bit of kit if it works for you though.
A great, solidly bui...
A great, solidly built contact staff. Perfect for taking the step up from spinning to contact
Excellent fire staff...
Excellent fire staff, well balanced great for contact staff and fire staff. bought for sons 13th birthday and he loves it.