products/wolkenstuermer_eddy_flamingo_-_single-line_kite_flying_1.jpg
Wolkenstuermer Eddy Flamingo - Delta Single Line Traditional Flying Kite
The tropical and colourful motif of our single-line kite Eddy Flamingo is the eye-catcher on the beach! Even small pilots from the age of 3 can easily fly the kite and take it with them everywhere. It can also be used from a wind range of 1 Bft. fly, which makes it a lot of fun even with little wind! You get the children's kite ready to fly at home, which eliminates the need for time-consuming assembly and disassembly! Before you start, all you have to do is insert the two crossbars into the center cross and unwind the kite cord and you're ready to go! The frame made of 4 mm fiberglass tube makes the little cloud stormer robust and durable.

Age: from 3

diameter linkage : 4mm

Colour: Light Blue

linkage: glass fiber

skill level: 1 out of 5

number of lines: 1

Steering option included: Handle Basic

cords available: 40 m

Span: 75 cm

Wind force (Bft): from 1.5 Bft.

ready to fly: Yes
Email me when back in stock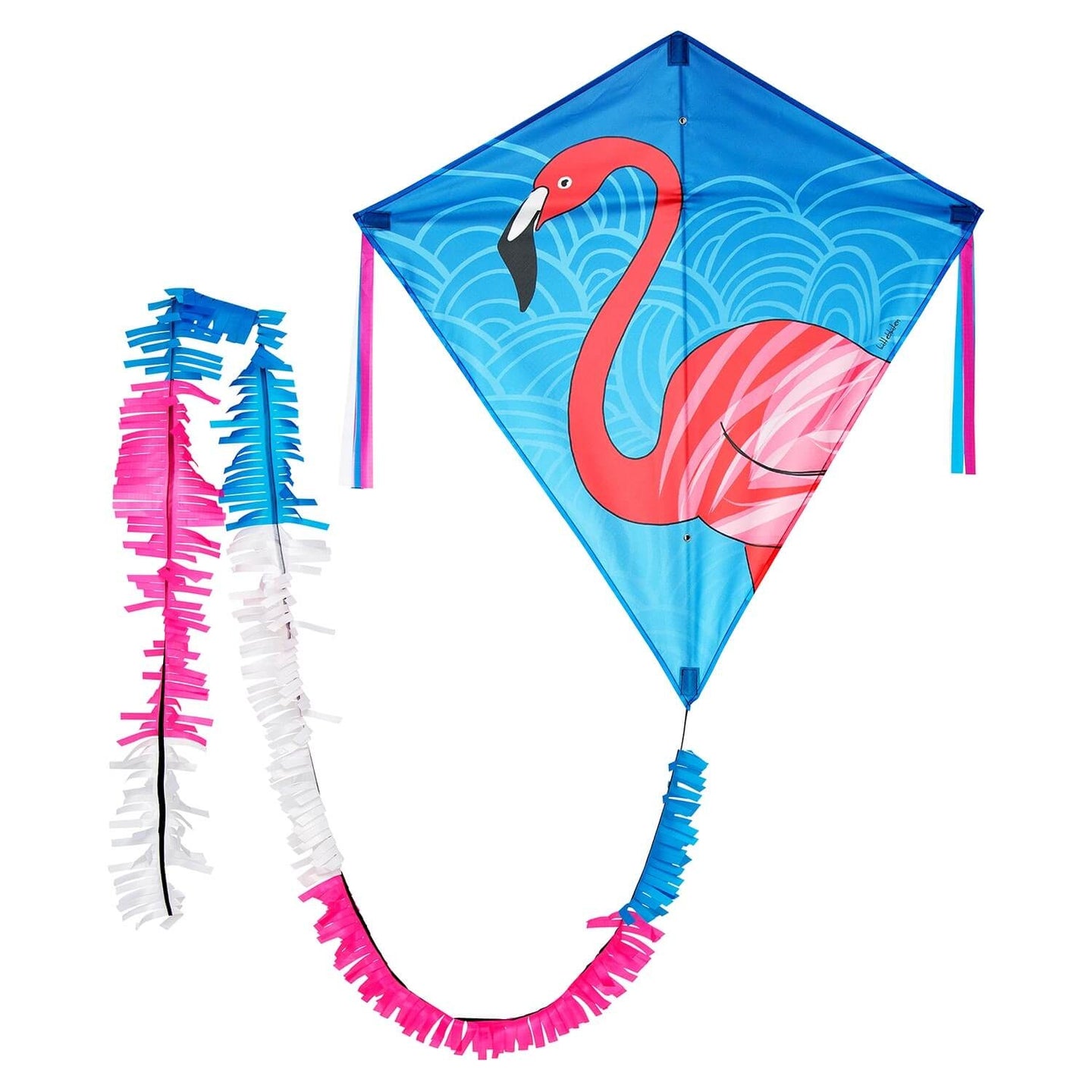 Wolkenstuermer Eddy Flamingo - Delta Single Line Traditional Flying Kite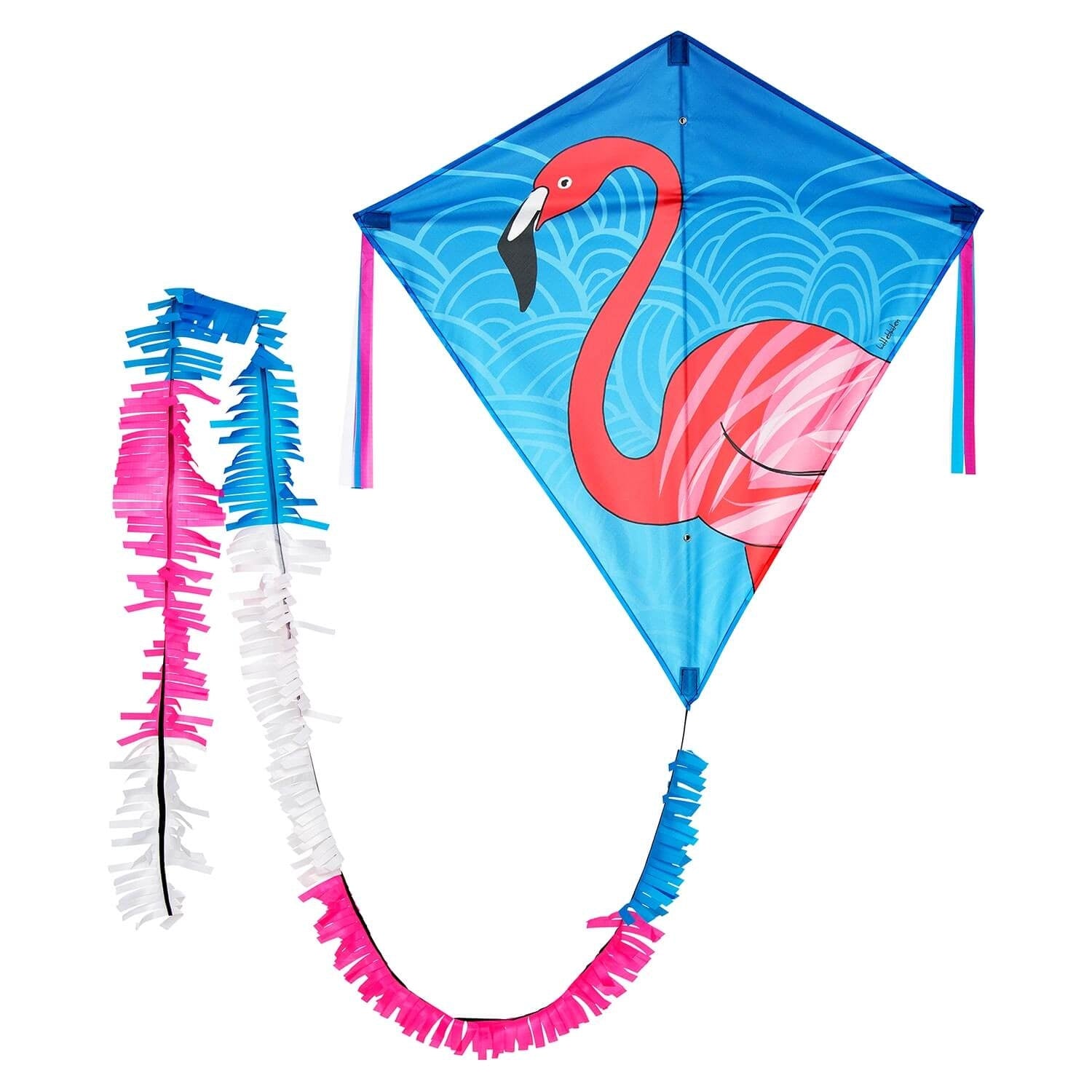 Product Description
The tropical and colourful motif of our single-line kite Eddy Flamingo is the eye-catcher on the beach! Even small pilots from the age of 3 can easily fly the kite and take it with them everywhere. It can also be used from a wind range of 1 Bft. fly, which makes it a lot of fun even with little wind! You get the children's kite ready to fly at home, which eliminates the need for time-consuming assembly and disassembly! Before you start, all you have to do is insert the two crossbars into the center cross and unwind the kite cord and you're ready to go! The frame made of 4 mm fiberglass tube makes the little cloud stormer robust and durable.
Age: from 3
diameter linkage : 4mm
Colour: Light Blue
linkage: glass fiber
skill level: 1 out of 5
number of lines: 1
Steering option included: Handle Basic
cords available: 40 m
Span: 75 cm
Wind force (Bft): from 1.5 Bft.
ready to fly: Yes
Similar Products