products/wolkenstuermer_eddy_freddy_-_delta_single_line_traditional_flying_kite_1.jpg
Wolkenstuermer Eddy Freddy Pirate - Delta Single Line Traditional Flying Kite
The Eddy Freddy is a popular children's kite in our classic Eddyform range, ideal for a day out. The bright colours of the kite inspire in the air and make your flying fun and unique. Thanks to its easy handling, the kite on a leash is also suitable for small flight pilots from the age of 3 years. The single-line kite is delivered to your home 'ready to fly'. All you need to do is insert the two crossbars into the center cross and unwind the handle with the cord - the kite adventure can begin! The kite with a pirate motif has little traction and drives our Eddy into the air even when there is little wind. The kite is a great companion for every occasion and for the whole family. Due to its light weight of 180 g and its wingspan of 75 cm, it is easy to fly in the sky. The linkage consists of a 4 mm fiberglass tube and is therefore quite robust.

Age: from 3

Colour: Blue

linkage: glass fibre

skill level: 1 out of 5

number of lines: 1

Steering option included: Handle Basic

cords available: 40 m

Span: 75 cm

Wind force (Bft): from 1.5 Bft.

ready to fly: Yes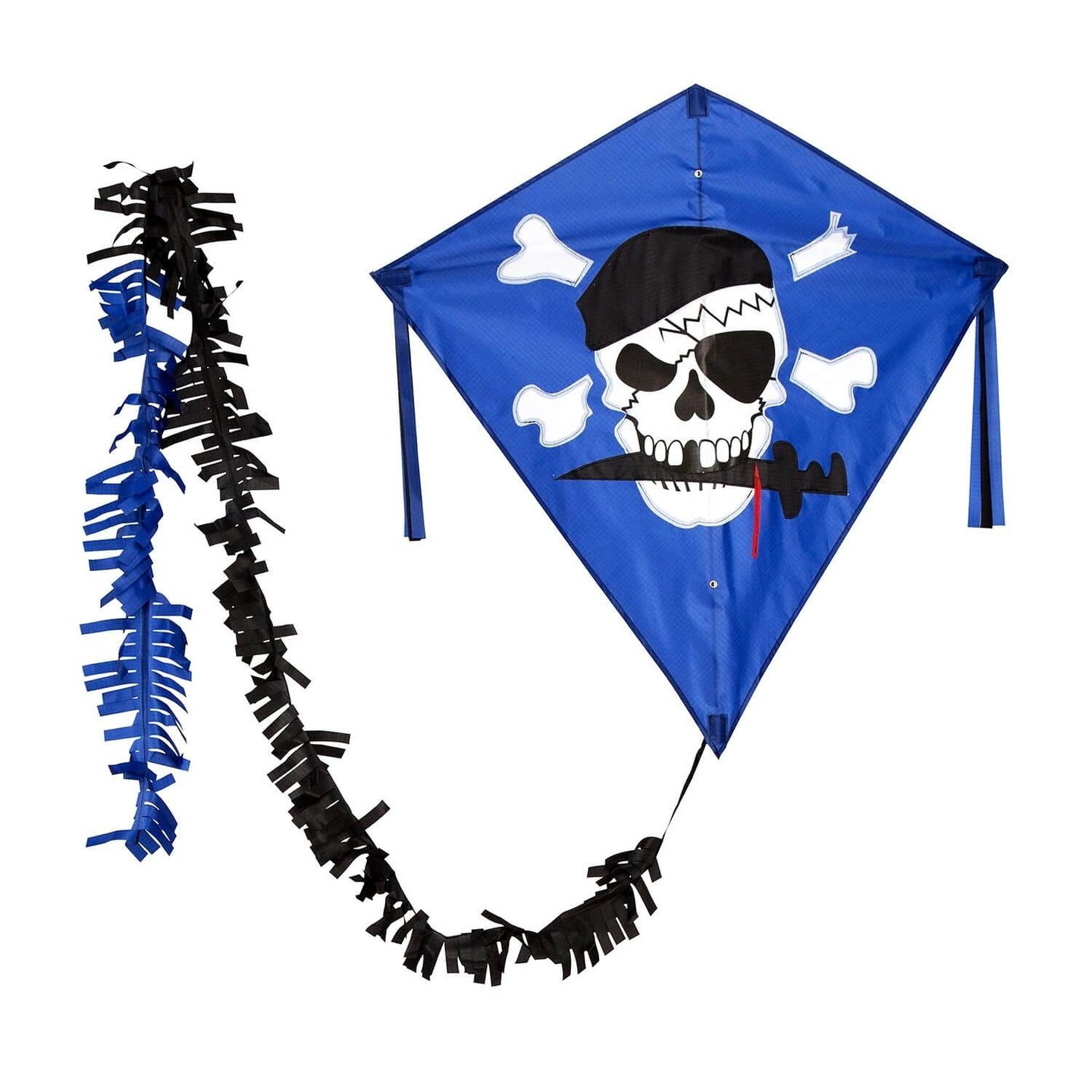 Wolkenstuermer Eddy Freddy Pirate - Delta Single Line Traditional Flying Kite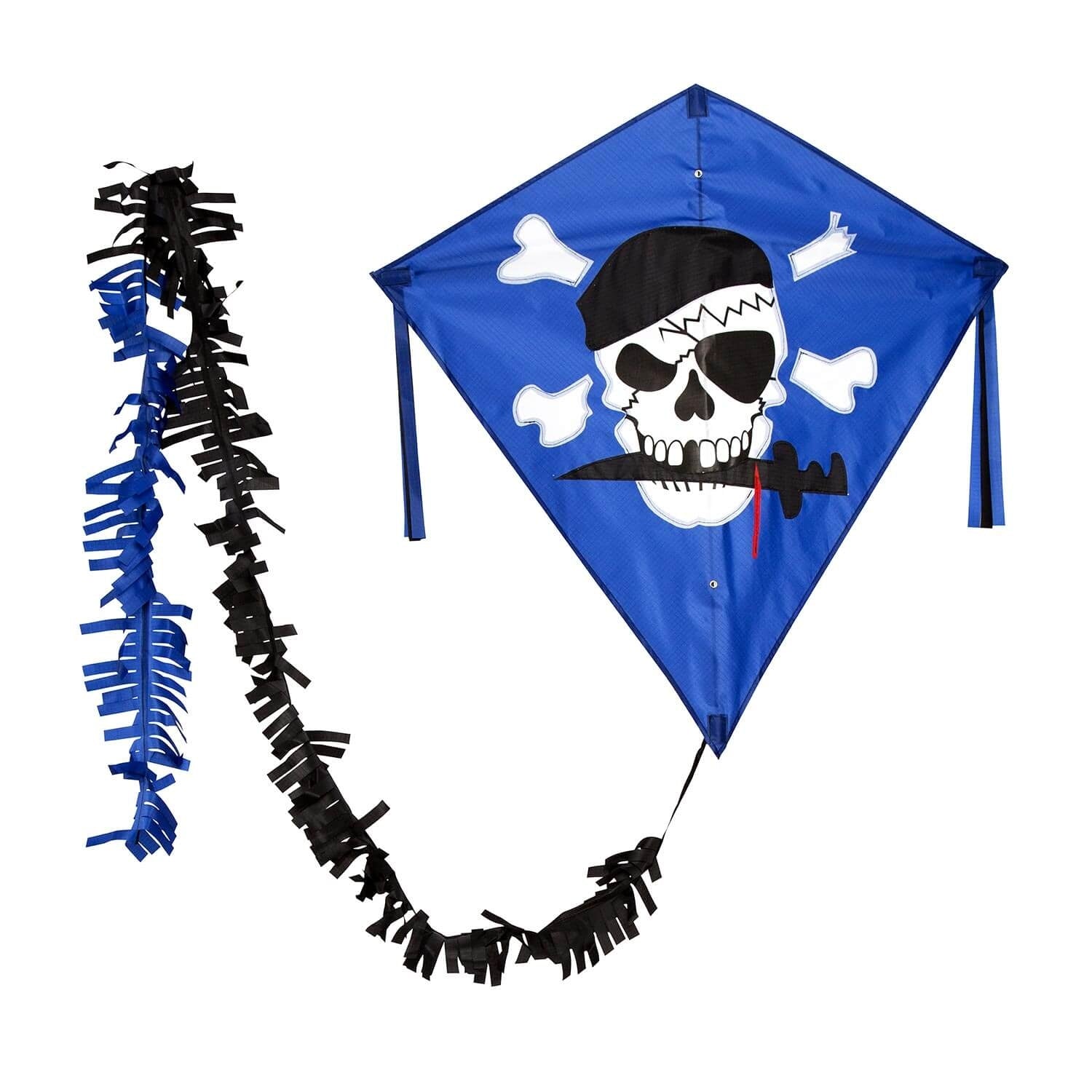 Product Description
The Eddy Freddy is a popular children's kite in our classic Eddyform range, ideal for a day out. The bright colours of the kite inspire in the air and make your flying fun and unique. Thanks to its easy handling, the kite on a leash is also suitable for small flight pilots from the age of 3 years. The single-line kite is delivered to your home 'ready to fly'. All you need to do is insert the two crossbars into the center cross and unwind the handle with the cord - the kite adventure can begin! The kite with a pirate motif has little traction and drives our Eddy into the air even when there is little wind. The kite is a great companion for every occasion and for the whole family. Due to its light weight of 180 g and its wingspan of 75 cm, it is easy to fly in the sky. The linkage consists of a 4 mm fiberglass tube and is therefore quite robust.
Age: from 3
Colour: Blue
linkage: glass fibre
skill level: 1 out of 5
number of lines: 1
Steering option included: Handle Basic
cords available: 40 m
Span: 75 cm
Wind force (Bft): from 1.5 Bft.
ready to fly: Yes
Similar Products