products/wolkenstuermer_eddy_rainbow_delta_single_line_traditional_flying_kite_1.jpg
Wolkenstuermer Eddy Rainbow Delta single line Traditional Flying Kite
Our colourful and super popular Eddy Rainbow is the classic among children's kites! It is ideal for little pilots from the age of 3 who have what it takes to storm clouds. This brightly coloured kite is easy to fly and 4mm fiberglass poles make it robust enough to withstand air crashes with ease. The single-line kite arrives at your home ready to fly and also includes a handle and a 40 m long polyester cord - you don't need any more accessories for kite flying! Before the start, only a short setup is necessary, in which you insert the two crossbars into the center cross and you're ready to go! When set up, the single-line kite measures 75 x 75 cm and weighs 180 g, making it easy to handle.

Age: from 3

diameter linkage : 4mm

Colour: rainbow

linkage: glass fiber

skill level: 1 out of 5

number of lines: 1

Steering option included: Handle Basic

cords available: 40 m

Span: 75 cm

Material: polyester

Wind force (Bft): from 1.5 Bft.

ready to fly: Yes
Email me when back in stock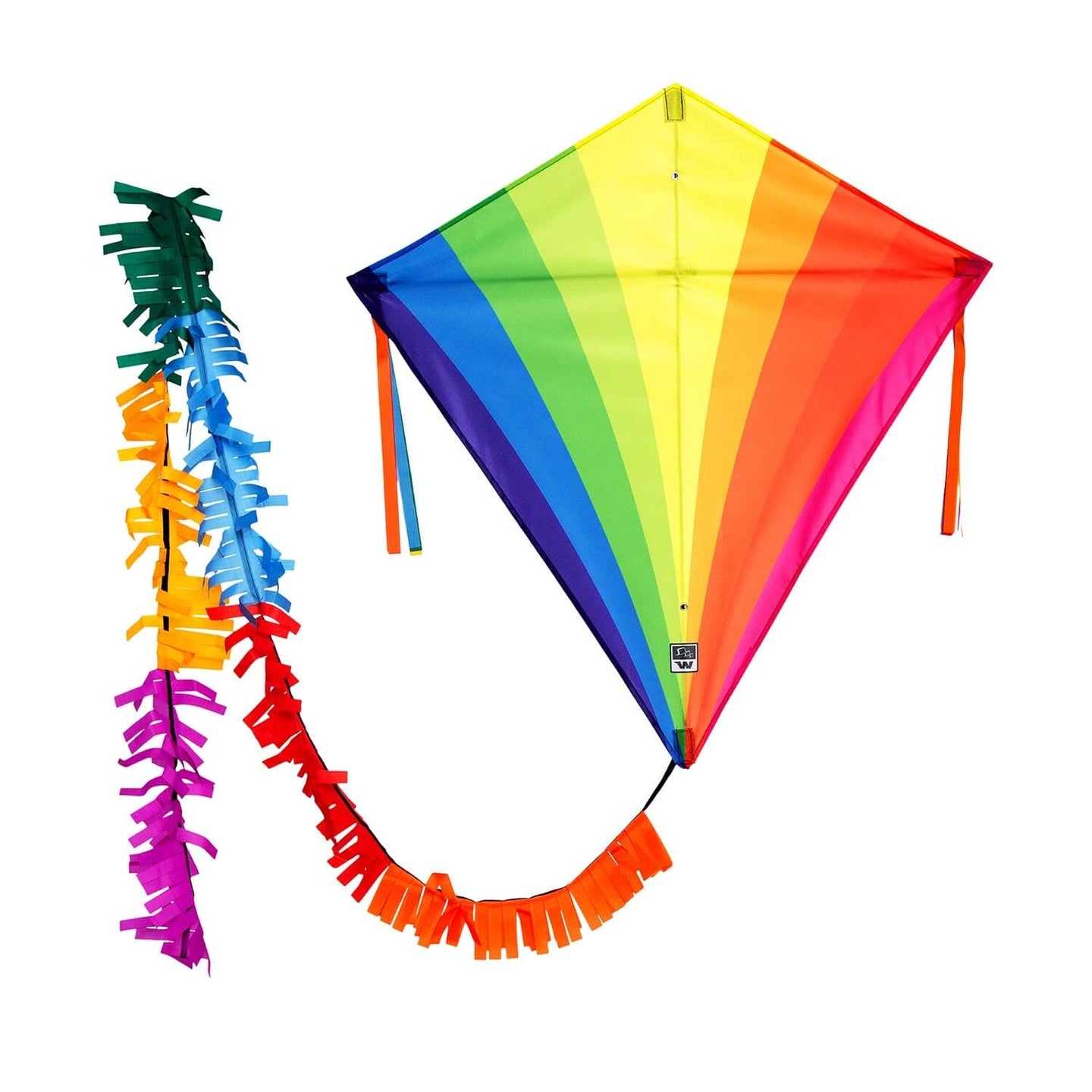 Wolkenstuermer Eddy Rainbow Delta single line Traditional Flying Kite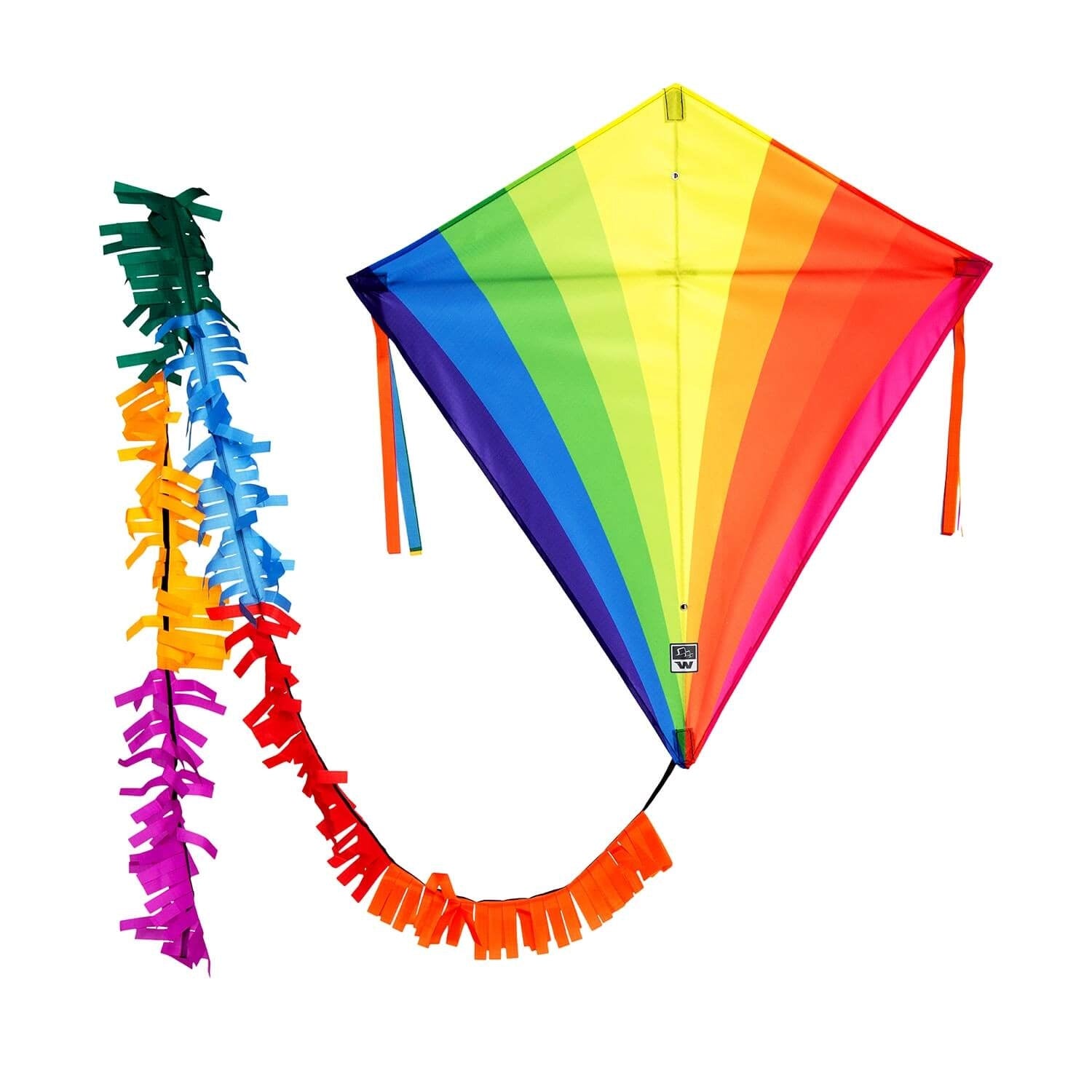 Product Description
Our colourful and super popular Eddy Rainbow is the classic among children's kites! It is ideal for little pilots from the age of 3 who have what it takes to storm clouds. This brightly coloured kite is easy to fly and 4mm fiberglass poles make it robust enough to withstand air crashes with ease. The single-line kite arrives at your home ready to fly and also includes a handle and a 40 m long polyester cord - you don't need any more accessories for kite flying! Before the start, only a short setup is necessary, in which you insert the two crossbars into the center cross and you're ready to go! When set up, the single-line kite measures 75 x 75 cm and weighs 180 g, making it easy to handle.
Age: from 3
diameter linkage : 4mm
Colour: rainbow
linkage: glass fiber
skill level: 1 out of 5
number of lines: 1
Steering option included: Handle Basic
cords available: 40 m
Span: 75 cm
Material: polyester
Wind force (Bft): from 1.5 Bft.
ready to fly: Yes
Similar Products